What it's like to work at Woolworths?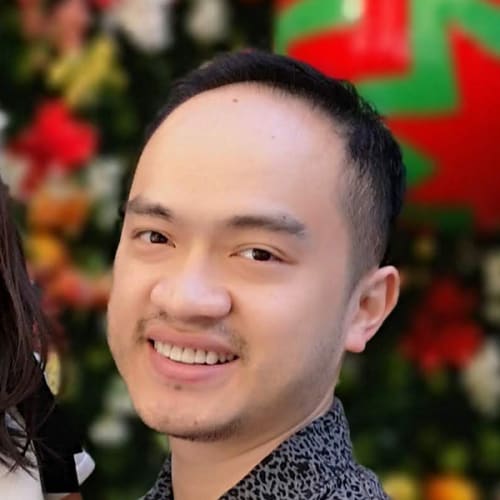 James Nguyen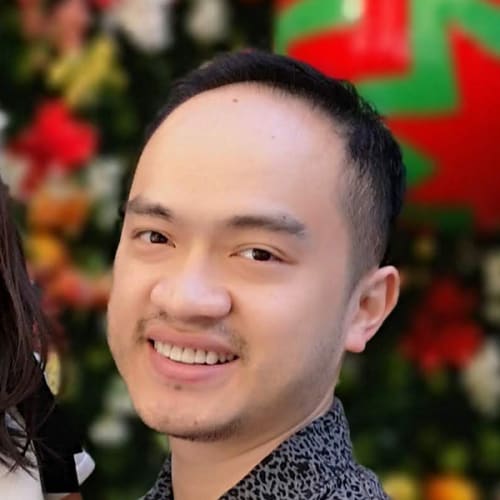 James Nguyen
Have you ever wondered what it's like to work at Woolworths?
To help you with your future career with Woolworths, I'll shed some light on a little history about Woolworths, why Woolworths is so popular, why people are working in Woolworths, what it's like to work at Woolworths and Woolworths' culture, and how to apply to Woolworths jobs.
The Woolworths story
Woolworths, also known as Woolies, is a supermarket chain owned by the Woolworths Group. The first Woolworths supermarket was founded in 1924 in Sydney's Imperial Arcade. Woolworths was founded by Percy Christmas, Stanley Chatterton, Cecil Scott Waine, George Creed and Ernest Williams.
With the success of their Sydney store, Woolworths Group decided to open their second store in Brisbane in 1927 and their first New Zealand store in 1929 and has since opened approximately 3,000 stores and employed 200,000 team members. It was never their intention for Woolworths supermarkets to become a chain, however, with Woolworths' success, Woolworths supermarkets grew to become Australia's largest supermarket chain. They currently hold 37% of the market, in comparison to their competitive Coles which holds only 28% of the market.
With our society fast approaching the digital age, Woolworths launched its first e-commerce store in 2012 under the name Homeshop, however now known as Woolworths Online. Woolworths Online has become increasingly popular as many people prefer to purchase their groceries through the Woolworths online shopping services that are offered like the Click and Collect method and home deliveries.
Looking for Woolworths jobs?
So why is Woolworths so popular?
Woolworths is popular among customers as they offer a wide array of fairly-priced products that are often locally sourced or produced. Additionally, Woolworths' mission, vision, and core values are a standout to customers, job seekers and stakeholders. Woolworths has prided itself on the key role they play in supporting local communities. For example, Woolworths has established foundations that focus on community support such as S.T.A.N.D, Mini Woolies, and Wires. To accomplish their goal in support their community, they often partner with community members, local farmers and local charities.
What are Woolworths' mission and vision? 
Woolworths' Mission:
"To deliver the best in convenience, value and quality for our customers."
Woolworths' Vision:
"[to] Create better experiences together for a better tomorrow."
What are Woolworths' values?
Caring for people - staff, customers, partners, and the community
Supporting and pushing for innovation
Constantly learning and listening
Always doing the right thing
Diversity and inclusions
How does Woolworths achieve and apply their mission, vision, and values?
Ultimately, Woolworths achieves their mission and vision through their application of values in everything they do, from offering the best customer service to becoming a sustainable organisation. Woolworths uses their skills and resources to work with the community and key partners to improve the health and wellbeing of their customers, community and employees which is why many people are constantly looking to work at Woolworths.
Through the implementation of their values in every aspect of their organisation, Woolworths has achieved the following:
Embraced diversity and increased the number of Indigenous team members
Reduced carbon net emissions
Strived for gender equity and has increased the number of managerial roles held by women at Woolworths
Eliminated the
Continually works with local charities and organisations to give back to the community e.g. partnering with
Pushes for the support, development and health of children e.g. their
Due to their strong values and ethical vision for the future of Woolworths, many people want to work for Woolworths. Additionally, from my experience, the values of the Woolworths Group reflect the work culture of Woolworths supermarkets. Many people also work at Woolworths for their pay rate, employment benefits and career progression opportunities
What is it like to work at Woolworths?
My experience working at Woolworths
Now that you've read through the story behind Woolworths and their values, and you've read that their values are why many people work at Woolworths; you're probably wondering what it's like to work for them? Well, let me give you an insight into my own experience working at Woolworths.
As a tertiary student, I am not a stranger to the common customer service/supermarket role. My experience with Woolworths was as a customer service representative at their Mascot office. Although I was only on contract employment for a few months, I thoroughly enjoyed my time working at Woolworths. As Woolworths hired a small group, at the time that I was hired, I was trained and worked alongside 5 other new employees. The training session was very thorough yet quick, with only 2 days of training. My team leader was very kind and supportive so if my team members or I felt like we needed extra help in accomplishing a task or understanding an issue, my team leader and all the other employees at the workplace were very happy to help. To me, it was clear that the Woolworths values of caring for people, diversity and inclusion, and constantly learning were very much integrated into the workplace culture and organisation.
My hours were 9-5 Monday to Friday, however, I knew that many of my employees were working outside of the standard working hours and it varied from week to week.
My hours were consistent and every day was pretty much the same. I personally enjoyed the everyday mundane routine. So if you're not looking for a job that is very routine-based, I would suggest looking into other Woolworths careers such as jobs in their retail operations where every day is different.
All in all, my Woolworths experience was very positive. If I wasn't pursuing my postgraduate studies, I would have definitely continued to work at Woolworths as I found it very enjoyable and very rewarding, and I believed I could have progressed to an even more rewarding Woolworths career. To me, my experience was positive mostly due to the fact that the people that I was surrounded with were very friendly and supportive, and it truly felt like a great and empowering workplace.
Other people's experience working at Woolworths
From conducting some research and talking to my former co-workers, I have concluded that many have similar experiences and thoughts on Woolworths. Many employees work at Woolworths for the pay rate, good hours offered, a supportive team, easy work/life balance, and the simplicity/straightforwardness of the job.
The general consensus is that your experience working at Woolworths is dependent on the team you are working with and where you are working at. My advice is to work hard and remain vigilant, to get the best out of your experience at Woolworths.
What was the job interview process like to work at Woolworths?
My job interview experience
Ever wondered what the Woolworths job interview process was like? Let me tell you.
For me, I actually applied through an external recruiter. I typed in Woolworths jobs near me and applied to the job listings that I thought I would be a strong candidate for.
Looking for Woolworths customer service jobs?
After a few weeks of applying for the role, I was offered a job interview by the recruiter. The job interview was not what I was expecting as instead of a one-on-one job interview, I was interviewed in a group setting with 8-9 other candidates by the recruiter and a Woolworths representative. The group job interview consisted of an ice breaker, a briefing on what the position was, group activities that tested our skills and knowledge, a Q&A session, and filling in a form that consisted of standard job interview questions such as "why do you want to work for Woolworths?" and "what hours were you wanting to work?" The first group interview was around 2 hours and the follow-up group interview was around 1 1/2 hours.
Overall, my experience with the Woolworths job interviews was nothing but positive. Although job interviews are nerve-racking, I found that the group interviews were less nerve-racking as I was in a group setting.
Other people's job interview experience
The job interview process differs, with many people being interviewed online via an SMS simulator and video interviews. Some people have also been interviewed in person in a one-on-one interview. Nevertheless, the general consensus is that Woolworths' job interviews are quite easy and straightforward.
The following questions were asked to interviewees:
Why are you a good fit for Woolworths?
Why do you want to join the Woolworths Group?
What do you think you will do as a customer service team member?
How do you deal with a difficult customer?
What is team effort and in what way could you help to achieve the team's success?
What is the Woolworths work culture like?
Based on my experience and the experiences of other people, the consensus is that Woolworths' work culture is generally positive. Diversity and inclusion are major aspects of the workplace. The Woolworths' teams place major emphasis on caring for people and creating a safe place for all employees and customers.
The pros and cons of Woolworths are:
Pros:
Good pay rate
Flexible hours
Good team
Great work environment and culture
Good support
Cons:
Long and/or irregular hours
Rude customers
Poor management 
Work environment is dependent on location and managers
How do I apply to work at Woolworths?
Are you ready to apply to Woolworths? To view Woolworths jobs, type Woolworths job in the keyword search box and enter your location e.g. Parramatta NSW. 
You can sort by Relevance, Newest and Distance to narrow your search. 
Click the job listings that are relevant to you and click Apply to submit your application. Some job listings highlight the required experience for that position and some highlight that it is a no experience needed job, so make sure you read through the job details to see if the job is suitable for you. 
All in all, with many jobs around a career at Woolworths, can be very beneficial and rewarding for you. As Woolworths Group and Woolworths Supermarkets have strong values and work culture, many people have chosen to work for Woolworths. For a more in-depth guide on Woolworths jobs, check out our blog where we take an even deeper dive into everything you need to know to work at Woolworths.
---
Are you looking for jobs?
Find your matched jobs on Australia's best Free job site (including jobs with Walk-in interview)
Find jobs
Are you an employer?
Post a job ad and start getting matched applications (no credit card required)
Post a Job
About Spare Staff
Spare Staff is Australia's job site, with much more.

As a job seeker, you can search and apply for jobs that match with your requirements, including jobs that take Walk-in interview. 100% Free.

As an employer, you can post Free job ads and find matched candidates based on location, skills, availability, wage expectation (plus profile photo) at the click of a mouse.
Are you looking for jobs?
Find your matched jobs on Australia's best Free job site (including jobs with Walk-in interview)
Find jobs
Are you an employer?
Post a job and start getting matched applications (no credit card required)
Post a Job