Woolworths' pay rate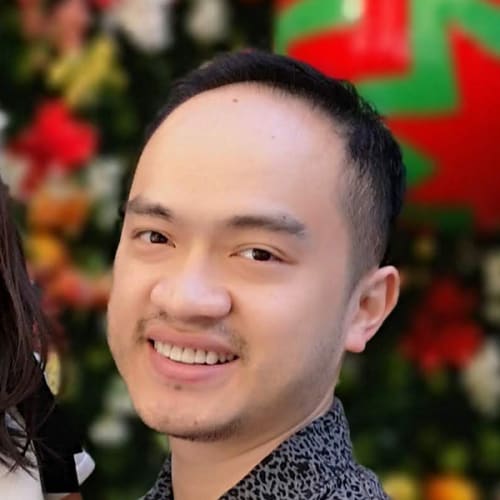 James Nguyen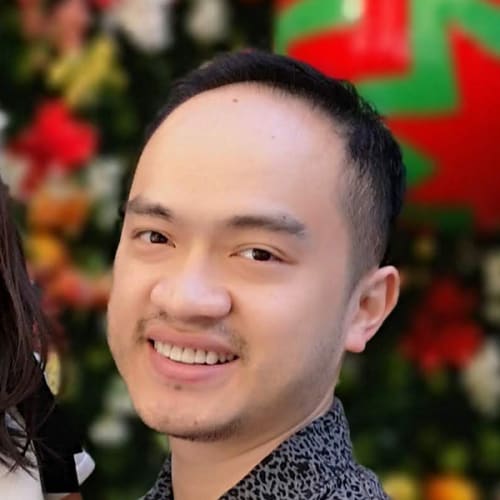 James Nguyen
If you're a student looking for jobs like me, you've probably come across jobs at Woolworths and have wondered "what is the Woolworths pay rate like?". In this blog, I'll give you an insight into the pay rates Woolworths has to offer and any additional information you might be wondering about.
As reported by the Sydney Morning Herald, Woolworths increased its minimum wage in 2022, in support of the Fair Work Commission's (FWC) minimum wage lifting action. Prior to the action, the average Woolworths pay rate was $20.33 per hour. Subsequently, Woolworths' pay rates increased and the minimum wage is now $21.38 (2022).
That being considered, the pay rates at Woolworths vary based on different factors such as age, location, and position/job title. For example, it is expected that the pay is higher for managerial roles such as Store and Senior Managers at $65,000-$175,000/annum, in comparison to Woolworths' team members who have an average pay rate of $22.
I will give you an insight into more pay rates for different Woolworths jobs down below.
How much do Woolworths' employees get paid?
Woolworths' salaries start at $46200 per year and $21.38 per hour.
Average Woolworths' pay rate for a Cashier
The advertised annual salary for a Cashier is $48, 300, which is an hourly wage of $22.
The role of the Cashier is to scan items and obtain payment for those items from customers.
Generally, the skills required to be a cashier are
Basic math knowledge
Quick response capability
Strong verbal communication skills
As cashiers are always communicating with the customers, this role is suitable for those who are excellent at approaching people.
Average Woolworths' pay rate for a customer service representative
At Woolworths, customer service representatives earn $46, 200 annually ($21.38 per hour).
The main duties of this role are to
Answer any customer enquiries
Solve any issues that customers may be having
Receive and solve customer complaints
Offer excellent customer service
The customer service representative is responsible for fulfilling customer service and serving customers at their satisfaction level.
Average Woolworths' pay rate for a night fill team member
The average annual salary for a night fill team member is $46,200, which is an hourly wage of $23.
A night fill team member's overall responsibility is to keep the operations at nighttime. The duties are similar to a general team member; however, the only difference is the working hours.
Average Woolworths' pay rate for a business analyst
Business analysts at Woolworths earn approximately $112,006 annually.
The job duties of a business analyst are analyzing Woolworths' profitability, threats, opportunities, strengths and weaknesses.
The key requirements needed for a business analyst are
Strong communication skills
Seep knowledge of Woolworths' business structure
Strong analytical and reporting skills
Although a business analyst's pay rate is higher than other Woolworths' pay rates, the job requires more technical skills and capabilities.
Average Woolworths' pay rate for a Customer Service Supervisor
The average salary for a Woolworths' customer service supervisor is $50,400 ($23 per hour).
The job description for a customer service supervisor is to
Review the team's performance
Monitor the day-to-day schedule
Assign roles and direct the team
A customer service supervisor needs strong leadership skills, proficient communication skills, excellent organizational skills, and strong time management.  
Looking for Woolworths customer service jobs?
Average Woolworths' pay rate for a manager
A Woolworths manager's annual salary is $65,000.
A manager is responsible for
Tracking day-to-day operations
Guiding the team
Maintaining staff productivity
Setting goals
Providing solutions for issues that may arise
A successful manager needs to have outstanding planning and communication skills, problem-solving skills and deep knowledge of Woolworths. This role also requires a great level of leadership skills.
Average Woolworths' pay rate for a Senior Manager
Woolworths' senior managers earn $175,000 per annum.
A senior manager is a higher-level manager who is in charge of supervising the managers. A senior manager is in charge of more critical decisions, departments performance, recruitment process and approving the requests from the departments.
The requirements for this job include:
An effective and strategic problem solver
Prior managerial experience
Senior leadership skills
Ability to manage and develop junior team members
Average Woolworths' pay rate for a Warehouse worker
The pay rate for Woolworths' warehouse worker is $52,441 annually and $27.21 per hour.
A warehouse worker is responsible for preparing the incoming orders, restocking items, and delivery status. 
The key requirements are:
Knowledge of Woolworths' delivery and stock control procedures/warehouse documentation
Strong time-management and organizational skills
Ability to operate forklift trucks
Pay rate comparison: Woolworths v.s. Coles
Many people like to compare Woolworths with Coles because they are the two largest companies in Australia (Market share for Woolworths - 37.4% and Coles - 28.4%). Over half of Australians prefer to purchase groceries at Woolworths and Coles.
"Is there much salary difference between Woolies and Coles?" You might not know whether there's actually a huge gap between Woolworths and Coles pay rate and don't know which company to choose if you want to begin your career in the retailing industry. Don't worry! I'll show you the comparison in the table below.
Comparison Table
According to the research, the pay rate for Woolworths and Coles in 2022 are:
| | | | | |
| --- | --- | --- | --- | --- |
| Roles | Woolworths | | | Coles |
| | Per hour | Per annum | Per hour | Per annum |
| Cashier | $21.38 | $46, 200 | $23.34 | $44816 |
| Customer service representative | $21.38 | $46,200 | $24.95 | $41600 |
| Nightfill team member | $23 | $46,200 | $25.47 | $43276 |
| Business analyst | X | $112,006 | X | $98839 |
| Customer service supervisor | $23 | $50,400 | X | $58457 |
| Manager | X | $65,000 | X | $82172 |
| Senior manager | X | $175,000 | X | $171298 |
| Warehouse worker | $27.21 | $52441 | X | $76942 |
As the table shows, salaries both annually and hourly for customer service jobs (cashier, customer service representative and supervisor, nightfill team member) at Coles are all higher than those at Woolworths. Mostly, the management roles can earn more at Coles as well, except for senior managers.
Nevertheless, besides the pay, you will need to consider the other factors like work environment, employee benefits, working hours, job locations and career growth opportunities.
Woolworths pay agreements
Woolworths pay cycle
You might be curious about whether Woolworths pays weekly or fortnightly. Woolworths pays its wages and salaries on a weekly basis, on a Monday to Sunday pay cycle. Payments are often received on the following Tuesday or Wednesday of your working week, however, it is noted that there may be a 3-day buffer time as it is dependent on your bank.
Superannuation
Superannuation is the saving for your retirement, which is also a type of long-term investment for your retired life. Part of your salary will be saved to your chosen super account. According to the Woolworths agreement, "Woolworths will make monthly superannuation contributions of (currently) 9.5% of the team member's Ordinary Time Earnings".
Penalty rates
As mentioned, Woolworths' pay rates are dependent on many factors. A major factor that may have an effect on your pay rate includes penalty rates. When you work during particular times, such as weekends, public holidays, overtime, late night or early morning shifts, you are entitled to receive a higher pay rate.
Woolworths' penalty rates can be found in the tables below.
Penalty Rates for Woolworths casual team members
Penalty rates table for full-time team members
Thinking of being a part of the Woolworths team?
Calculating my Woolworths pay rate
Woolworths pay rate calculator
Salaries can be calculated by a pay calculator. To calculate your net salary, you will need to deduct PAYG tax and superannuation. The calculation of salaries can be complicated and confusing, so tools like salary calculators can be very useful.
You can calculate your pay annually, monthly, fortnightly, weekly, daily, or hourly. After the period is chosen, you will need to enter your salary amount on the left-hand side, where the number shown at the end is 'net salary'. On the right-hand side, it also has the option to include superannuation and student loan.
At the bottom of the web page, you can also change the superannuation rate and the other details. This tool is helpful to figure out your salary when you are unsure. Additionally, you can also speak to your Woolworths manager and/or HR team about any enquiries about pay rates, pay schedules and pay slips.
How to apply for jobs at Woolworths
1. Head to Woolworths job search page.
You will need to create an account for SpareStaff first to start your application. To sign up, you will need to enter your email address and any necessary information needed. Once the account is set up, you can start to search for the keywords for the jobs that you want to apply for.
2. Select the job that you want to apply for
Click on the job that you are going to apply for. You can see the details of the role, like location, job type, and job description.
3. Click APPLY
4. Select the resume that you want to use for the application
If you have created your resume already,
Once the resume is ready, you're able to send out your resume to the hirer and add your availabilities.
If you haven't created a resume,
Go to your profile. You can see the option, 'Your Resume'.
You can choose to upload from an existing document or fill in the details manually. You will have to provide some basic information, such as phone number, name, DOB, in the resume to complete the application process.
After filling in all of the information, scroll down to the bottom of the page and click on continue to save your resume. Once the resume is ready, you can go back to the application page to submit your resume.
5. Select APPLY and confirm
After the resume is selected, just click on apply and confirm to send the resume.
6. Your application is done
To highlight that your job application has been sent out successfully, at the top of the page a green text box will appear to show that you have successfully applied to the job application.
Looking for Woolworths jobs near you?
Interested in Woolworths vacancies
Woolworths is a great company to work for as many have offered positive reviews. If you're still unsure, we give you an insight into everything you need to know about Woolworths jobs here.
Good luck with your Woolworths job search!
---
Are you looking for jobs?
Find your matched jobs on Australia's best Free job site (including jobs with Walk-in interview)
Find jobs
Are you an employer?
Post a job ad and start getting matched applications (no credit card required)
Post a Job
About Spare Staff
Spare Staff is Australia's job site, with much more.

As a job seeker, you can search and apply for jobs that match with your requirements, including jobs that take Walk-in interview. 100% Free.

As an employer, you can post Free job ads and find matched candidates based on location, skills, availability, wage expectation (plus profile photo) at the click of a mouse.
Are you looking for jobs?
Find your matched jobs on Australia's best Free job site (including jobs with Walk-in interview)
Find jobs
Are you an employer?
Post a job and start getting matched applications (no credit card required)
Post a Job