The art of local SEO for service businesses. How Beyond CMS increased our brand awareness by 40% within a few months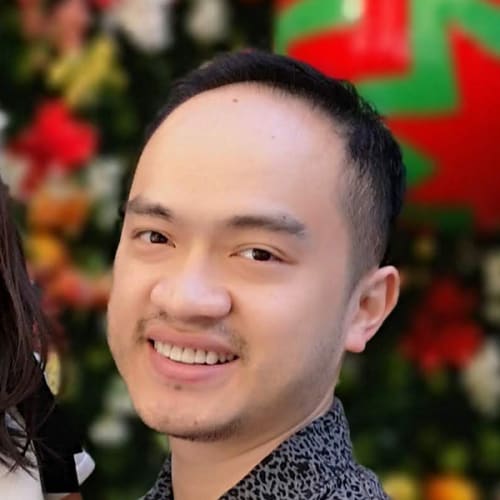 James Nguyen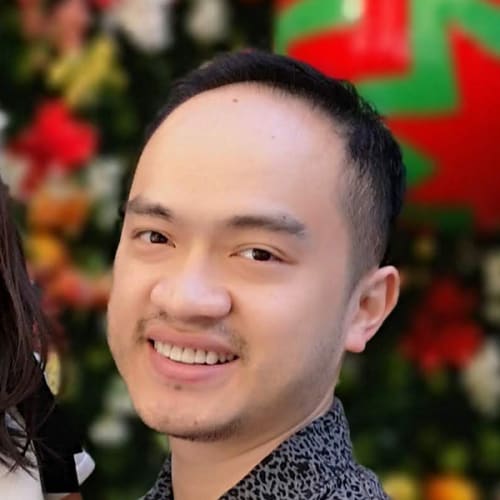 James Nguyen
Search Engine Optimisation (SEO), including local SEO, is one of the most desirable growth levers for businesses of all sizes, small to large enterprises. Yet, it is the most understood growth tactic, a mysterious dark art, and arguably underrated.
Today we'll see how Beyond CMS, a software-powered marketing firm, helps Spare Staff and many other local service businesses grow their online presence through SEO, particularly through local SEO.
What is Local SEO?
Local SEO is a process of creating and optimising your website content so that when potential customers search for local businesses on Google, such as "restaurants near me", or "plumbers in Sydney", your website will show up high in Google search result page (SERP).
More than 97.5% of businesses in Australia are small businesses (0-19 employees), of which many are local service businesses such as tradies, accountants, or recruitment firms like us - Spare Staff.
At the other end of the spectrum, 97% of consumers search online first to find a local business.
Thus, it is no doubt every local business wants to be seen on the first page of Google search result. Once your business has got to the top spots, you will receive a significant boost in exposure and an infinite stream of customer's enquiries, leads and sales.
SEO - A mysterious growth lever
Google crawls billions of content and ranks a website based on 200+ signals. Their search algorithm has been well developed over 20 years. Reverse engineering Google's ranking algorithm is no easy task. In fact, tech giant Microsoft has tried and failed. Even with a deep pocket, Microsoft's Bing search is still inferior to Google's.
Google also releases core updates several times a year. This makes it even harder for website owners and marketers to stay up to date with their algorithm.
Thus, even though SEO is a very powerful growth lever, it is often one of the most difficult and the least understood one. Many high-growth companies had to ask for help from external SEO consultants to help grow their online presence.
How we ranked in the top 5 of Google search results within a few months
As a new startup, we, Spare Staff, opted for Google ads and Facebook ads to kickstart our website and acquire users. We had no success with Google and Facebook ads. We spent thousands of dollars and each acquired user costed us $40 - $50 on average, undoubtedly unsustainable for a startup that has not turn a profit yet.
We had to explore other channels to find users. Direct sales and SEO were in our target. However, other job sites like SEEK, Indeed and Jora are all doing very well with their SEO and had years of headstart before us. It looked impossible for a new startup to compete with them on SEO.
However, after doing some keyword research, we have identified some keywords that are within our reach that we could rank for. Since we have already got some traffic, many are paid traffic (Google ads, Facebook ads), direct and social media, we only needed content to rank for searches.
Beyond CMS helped us do more keyword analysis and the difficulty level to rank for those keywords. Luckily, the keywords have "Easy" SEO difficulty, which means that with a good SEO effort, we would be able to rank for those keywords after 4-6 months.
The existing search and non-search traffic were critical to achieve this goal because Google does not want to rank a website that had little non-search traffic.
The majority were searches for our company name "Spare Staff" and direct traffic. We barely got a few clicks for other searches that are not for our business name (19 clicks). Screenshot of queries that showed our website from Feb to May 2022:
With the help of Beyond CMS, we got to work and wrote some content around jobs that target job seekers, and optimised 2 existing pages that target employers. Only two pages that targeted employers? Yes that's correct, we should have done more.
It took our team 2 months or so to finish the pages. To be honest, the content was not as good as I'd hope for because we could not afford to hire experienced content writers. Our team were made of inexperienced, first-time content writers who were mainly students working part time for us as interns.
The result - almost 40% increase in brand searches and 473% increase in other searches
It didn't take long for us to see the results. Literally within the first month, we had noticed we got more traffic. This was due to the fact that we've had existing traffic thus Google is not skeptical of ranking our startup.
Below is result of our traffic from June to November 2022.
Almost 40% increase in Google searches for our brand
This was almost a 40% increase in searches for our brand - "Spare Staff", jumping from 1,663 clicks between February - May 2022 - when we first started creating the first content, to 2,331 clicks between June - October 2022.
Impressions also jumped almost 67% from 2,035 to 3,398 between February - May 2022 to June - October 2022.
This is a significant increase in searches for our brand within such a short period of time.
473% increase in clicks in other Google searches for jobs and job postings
Before creating the content, we barely had 19 clicks between February and May 2022. After creating the content, we had noticed traffic increase. By the end of November 2022, we received 90 clicks for other Google searches surround "jobs", "job posting", "find staff" topics.
That was a 473% increase in clicks!
Similarly, impressions increased by 462% for Google searches that are not related to our brand.
Apparently, 90 clicks were little compared to other dominant sites such as SEEK or Indeed. But given the little time that we've put in, the result was significant in increasing brand awareness for our little startup.
More importantly, this result is an early sign that we have the chance to rank for more competitive keywords if we invest more in SEO. Like Ethan Smith - CEO of Graphite, has said in his podcast by Lenny's Newsletters, team should be looking for early signs that SEO is working for them before investing more into SEO.
The results gave us a moral boost and we've learned a lot in the experience. For a startup, it looked like an impossible to task to compete with big companies, especially in the job space, and when you don't have the money. However, this is a lessions for us that we can grab some users from big companies.
In fact, the content is a long-lasting asset. It has been bringing users who found us through online Google searches that we did not expect. Google has seen our site as valuable in some ways to some set of users.
If you ever want to invest in SEO and grow your website traffic, I hope that you can see how it worked for us as mentioned above. You can write some content just to test the water, but make sure to put in a good effort on SEO at first. I'm sure you won't be disappointed.
---
Are you looking for jobs?
Find your matched jobs on Australia's best Free job site (including jobs with Walk-in interview)
Find jobs
Are you an employer?
Post a job ad and start getting matched applications (no credit card required)
Post a Job
About Spare Staff
Spare Staff is Australia's job site, with much more.

As a job seeker, you can search and apply for jobs that match with your requirements, including jobs that take Walk-in interview. 100% Free.

As an employer, you can post Free job ads and find matched candidates based on location, skills, availability, wage expectation (plus profile photo) at the click of a mouse.
Are you looking for jobs?
Find your matched jobs on Australia's best Free job site (including jobs with Walk-in interview)
Find jobs
Are you an employer?
Post a job and start getting matched applications (no credit card required)
Post a Job