Coles careers and how to jumpstart start yours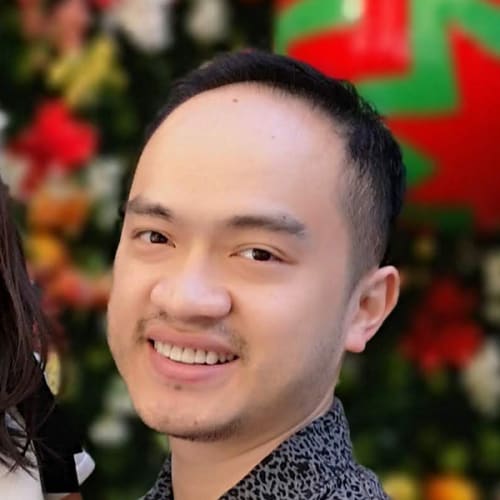 James Nguyen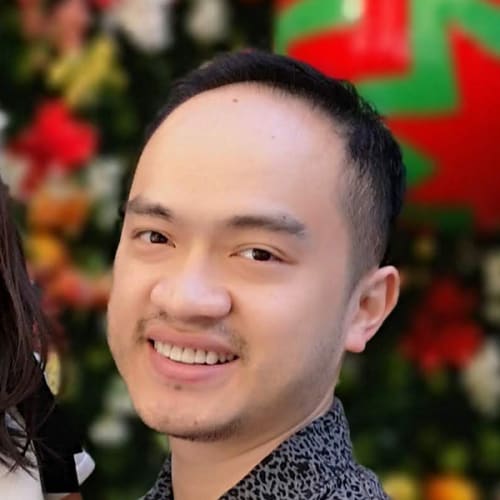 James Nguyen
Have you ever wondered what it was like to have a Career at Coles? Has 'Coles jobs near me' been on your job search radar for a while? Have you ever been curious about what it's like to work at Coles? 
Well, you're in luck. In this post, I'll give you an insight into Coles jobs, their work culture, and I'll give you some tips on how you can find and apply to coles jobs easily. 
The History of Coles 
Coles is a supermarket, retail and consumer goods chain, operating approximately 2,500 retail outlets, approximately 800 of them as Coles supermarkets. Coles is Australia's second-largest supermarket chain, with a 28.4% market share.  Coles is a part of Coles Group Limited, formerly known as Coles Myer Limited. 
When and where did the first Coles supermarket open? 
On 9 April 1914, the founder of Coles, G.J. Coles opened the first ever Coles supermarket in Collingwood, Victoria. G.J. 
Coles started the Coles supermarket because he wanted a supermarket that will help lower the costs of living for Australian families. A philosophy that forms the foundation of many of Coles' campaigns such as the "down down" campaign.
Coles currently employs approximately 120,000 team members across its supermarkets, liquor stores, convenience stores, and hotels. 
The Coles values 
Coles is very transparent about their vision, purpose and work culture. Coles pride themselves on having values that are consistence with the behaviour at Coles supermarkets.  
The Coles' vision  is:
"To become the most trusted retailer in Australia and grow long-term shareholder value".
Coles' purpose is:
"To sustainably feed all Australians to help them lead healthier, happier lives". 
Coles' core factors that highlight their work culture include:
Coles also follows the LEaD behaviours values that highlight how Coles' team members work and what behaviour are they expected to uphold. The LEaD behaviours highlight the guidelines:
Looking ahead to be future-focused 
Energising everyone to successful collaborate, support and empower everyone 
Delivering with pride 
How do Coles' values help with starting my Coles career? 
These Coles' values can be beneficial in jump-starting your Coles career, especially in your Coles job application and interview process. Generally, the values of an organisation give you an indication of how the workplace culture works. 
A tip I highly recommend is to incorporate the Coles' values in your answers. For example, if you're asked why you want to work for Coles, reflect on their values and build your answer around one or two core values. Or you can alter your resume to include skills that reflect and/or are similar to the Coles' values. 
An example I came up with was:
"I'm applying for xx position at Coles I would like to work in an organisation that is always constantly striving to be better and is very community-centred. As I was doing my research, I can see that Coles pushes forward to become a sustainable organisation, and I want to be a part of a team that is future-focused and socially responsible. Not only does Coles have a great work culture, from what I can see, but it is evident that the Coles' values reflect my personal values".
Jobs at Coles 
Coles careers centre around three job types: 1) jobs in retail stores 2) jobs in the store support group (Corporate) and 3) jobs in the distribution group.  
Jobs in the Coles retail stores involve delivering great customer service and often working in a team. The retail store positions that are offered are:
Store team member 
Baker 
Store leader/manager 
Store cleaner 
Trolley collector 
Customer service agent
Delivery driver 
The store support group offers corporate coles careers that allow you to see how Coles operate first-hand, play a role in improving customer experiences across all brands and categories, and overlooking the operations of multiple retail stores. The corporate careers with coles include roles in:
Property, sustainability & safety 
People and culture & legal 
eCommerce 
Finance, procurement & strategy 
Category management, product development & commercial 
Marketing, corporate affairs & communications 
Technology 
Operations, supply chain & logistics 
Jobs at the Coles distribution centre around warehouse jobs, delivery drivers and supply chain team members. 
What's it like to work at Coles?
Working at Coles supermarkets and Coles Group has been described as a place that offers good pay and flexible hours. The overall work culture is relaxed and very collaborative. Coles' overall rating is 3.6 out of 5 stars from 4,237 employee reviews. 
As with any workplace, Coles has its pros and cons which include: 
Pros:
Good work/life balance 
Flexible hours and shifts 
Good pay 
A supportive and welcoming team 
Work benefits 
Cons: 
Poor management 
Long hours
Understaffed 
Poor workload distribution 
Lack of opportunity for career progression 
How to find and apply to Coles jobs? 
Where can I easily find Coles job vacancies? 
To find jobs at Coles you can search 'Coles' on this job search page and enter your location so for example "Coles Broadway". To narrow your job search, you can play around with the Newest, Relevance, and Nearest filters to view the relevant jobs for you.  
Additionally, you can play visualise the jobs nearest you via the map on the right of the page. 
Alternatively, you can apply directly on the Coles careers page, where you can also start a job search alert to keep updated on new relevant jobs based on your search. 
How much does Coles pay? 
Although Coles' pay rates a dependent on location, age of worker and position, below I have highlighted an estimation* of the pay rates for different positions that are on offer at Coles. These pay rates are subject to change depending on the hiring manager and other factors. 
| | |
| --- | --- |
| Position  | Salary  |
| Team Member   | $18 - 20/hr  |
| Operations Support  | $20 - 22/hr  |
| Grocery Member  | $24 - 28/hr  |
| Forklift Operator   | $20 - 33/hr  |
| Cleaning and Trolley Collector  | $21 - 29/hr  |
| Human Resource Advisor   | $48 - 52/hr  |
| Warehouse Worker  | $22 - 24/hr  |
How can I apply for these jobs at Coles? 
To apply via sparestaff: 
Click on the relevant job ad

 

Read through the job details to make you have the relevant job requirements. Some job ads will disclose if they are a 'no experience' role. 

 

Click 'apply at the top or on the right of the page.

 

Submit your resume and details.

 

Wait for a response. Coles generally responds a week after the job application closes, however, they are likely to respond earlier or later than a week. 
To apply via the Coles career page will be the same process. However, their job application has more steps and will require you to put in more of your details such as education, previous work experience, etc. 
The Coles job application process
What is the coles job interview process like?
Depending on the job you applied for, you may be offered an online, group or individual face-to-face interview. Many Coles job applicants, were required to complete an online quiz that tested the individual's values, work ethics, and skills before being offered an interview either in person or online. The job interview is roughly 15-25 minutes. 
Some of the common questions that were asked in many Coles job interviews include:  
Why did you choose Coles?
How would you ensure the safety of customers and team members?
Can you recall a time when you showed your initiative?
Describe a time when you face challenges and how did you overcome them? 
What do you hope to learn from this job at Coles Supermarkets?
For tips on how you can ace your job interviews, read our blogs on job interviews where we1) outline what questions you should be asking at the end of your job interview and a general overview of interview etiquette, and 2) give you an insight into 5 ways you can stand out in your next job interview.
General tips to jump-start your Coles Career 
Overall, Coles is a great organisation to work at as it offers job stability, a good pay rate, work benefits, and a supportive work environment and culture. It has been said that Coles is a perfect first job for those with little to no experience, as the Coles group strive to train and improve the skills of their team members. 
Tips that will help you start your Coles Career include:
Applying to multiple roles that you are interested in 
Looking at jobs in all areas of Coles because you may find a role that you didn't know existed
Setting up a job search alert to be notified of new jobs that are relevant to you and your preferences 
Make sure you have the right skills and a positive, 'can-do' attitude 
Do your research before your job interview so you come into the interview cool, calm and collected 
---
Are you looking for jobs?
Find your matched jobs on Australia's best Free job site (including jobs with Walk-in interview)
Find jobs
Are you an employer?
Post a job ad and start getting matched applications (no credit card required)
Post a Job
About Spare Staff
Spare Staff is Australia's job site, with much more.

As a job seeker, you can search and apply for jobs that match with your requirements, including jobs that take Walk-in interview. 100% Free.

As an employer, you can post Free job ads and find matched candidates based on location, skills, availability, wage expectation (plus profile photo) at the click of a mouse.
Are you looking for jobs?
Find your matched jobs on Australia's best Free job site (including jobs with Walk-in interview)
Find jobs
Are you an employer?
Post a job and start getting matched applications (no credit card required)
Post a Job