Getting a second job during a pandemic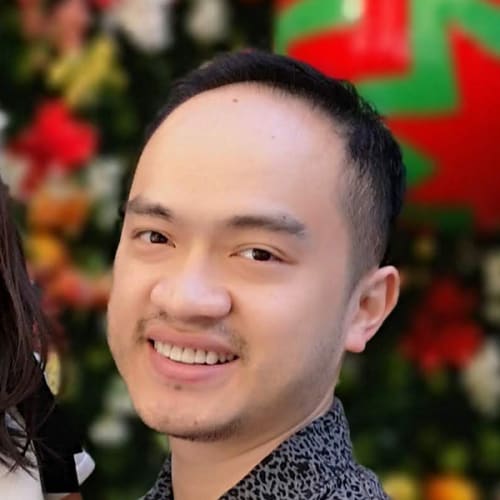 James Nguyen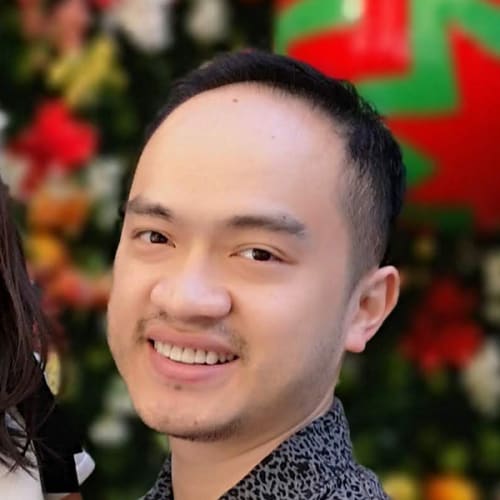 James Nguyen
For today's Spare Staffer story, we talked to Jess, a single mother looking for a second job. Jess has been in an admin role in the manufacturing sector for 4 years. Recently due to the economic troubles brought on by the coronavirus pandemic, her company started downsizing. Employees adapted to a more flexible schedule with reduced hours.
Jess lives with her mother and her six year old daughter, Amanda. When she worked full time, her mother took care of Amanda, so Jess didn't have to worry about bringing her to childcare. Now that she's working less, Jess has more time with her family, but knows that she needs to work harder for the betterment of her family. She came to us during her job hunt, looking for a flexible position that can help stabilise her life.
Problem #1: Jess' primary source of income has decreased
As Jess transitioned to a more relaxed workload, her income went down at the same time. As the sole income earner of the family, this financial burden is definitely stressful. Since her company downsized, she put her mortgage on pause, but she still needs a better plan when that's over.
The Covid-19 pandemic and lockdown has changed the way we live, and has surely shook things up. Lots of companies deal with this change by downsizing or restructuring their organisation. We are left with an increased unemployment rate, and a higher amount of part-time workers who had their work hours reduced.
Jess sees herself pretty lucky as she still has a job, unlike some of her friends who have been made redundant. She understands that there's not much she can do about her current job, so it's time to set out some new goals.
With so much going on, the job market these days is getting tougher and tougher. Still, Jess is open to different options. Previously, she has worked outside her current field, in hospitality. She has experience in event managing
Lots of job seekers are looking beyond their field for work, adopting the "a job is a job" philosophy in the age of coronavirus. So that's where Jess is headed.
Problem #2: A reduced workload can make paying off a mortgage difficult
Jess can still get by with her current job, it's just that she needs to pay off her mortgage. The "repayment holiday" that banks offer to borrowers is a great lifeline and all, but Jess still needs to repay her mortgage when that's over.
Because of the economic fallout caused by the coronavirus pandemic, banks have allowed borrowers to defer their mortgage repayments for up to six months. Still, the interest on the loan accrued during this "repayment holiday" adds on to the total loan cost. Jess is hoping to get a second job to keep everything afloat.
During these times, it can seem hard to look for a job. People may have to look beyond what they're used to and comfortable with, just to find a source of income. On one hand, certain jobs are closing, on the other hand, different new opportunities are on the rise. It's important to keep yourself in the know while you're looking for a job. Jess was open to new opportunities, as long as it helped her with managing her life.
So how did we help?
Job hunting in 2020 is getting harder than ever. At Spare Staff, we are dedicated to supporting your career journey, no matter what kind of unpredictable event happens in the world. With our platform, Jess created different profiles for casual work. Our employment platform allows users to list their skills, the hours that they are available to work, along with their expected salary. This saved Jess from the hassle of back of forth emails about her availability and when she's ready to work.
The Verdict:
With the different profiles she was able to create on Spare Staff, she put herself out there in search for different casual roles. She knew what she was capable of, and let her profile rightly reflect that. Employers were able to get a clear idea of her as a candidate, and reach out to her easily. Jess managed to get a casual barista job, which was something she had done years before, and is still ready to do the work.
On looking for a job in 2020
Things have certainly changed a lot within a few months, and it surely is an unwelcome change for most of us. Companies are restructuring, and working a second job has more and more become a normal thing for some. With that said, looking for a second job comes with its own difficulties. You have to learn to prioritise your responsibilities and commitments. This takes a substantial amount of managing your time well. Keep your goals in mind and set out a plan to achieve them.
Planning your job search
Here are some things you can do to prioritise your responsibilities while juggling the amount of commitments you have. It can feel overwhelming at first, but setting a routine really helps.
Schedule and review your workload
When you're looking for a second job, it takes a certain amount of planning and setting to-do lists. You have to find the time in your current timetable to manage everything properly. Every week, you should review your workload and see what you can do to balance everything out.
Jess took an hour and a half out of her day to look for jobs, three times per week. Just like any other working mother, she rigorously plans out her and her daughter's week in advance. This kept her on track with her job hunt.
Set some short and long term goals
Most of us already have some idea about our long term career goals, but short term goals are quite useful too. In fact, they are more important than ever. These days with all this rapid change, your goals may change anytime. So take some time to evaluate what you want to achieve in your career and your life.
Stay relevant in your job hunt
No job hunt is the same, and you'll surely need to adapt to the shifts in the job market. Keep yourself up to date on industry news. You might find emerging new roles with similar functions that are right for you.
Companies are restructuring, and some of these new roles require transferable skills that you may have. Staying on trend with the industries can help inform you and make it easier for you to optimise your job profile.
---
Are you looking for jobs?
Find your matched jobs on Australia's best Free job site (including jobs with Walk-in interview)
Find jobs
Are you an employer?
Post a job ad and start getting matched applications (no credit card required)
Post a Job
About Spare Staff
Spare Staff is Australia's job site, with much more.

As a job seeker, you can search and apply for jobs that match with your requirements, including jobs that take Walk-in interview. 100% Free.

As an employer, you can post Free job ads and find matched candidates based on location, skills, availability, wage expectation (plus profile photo) at the click of a mouse.
Are you looking for jobs?
Find your matched jobs on Australia's best Free job site (including jobs with Walk-in interview)
Find jobs
Are you an employer?
Post a job and start getting matched applications (no credit card required)
Post a Job