7 fast growing jobs that you don't need a degree for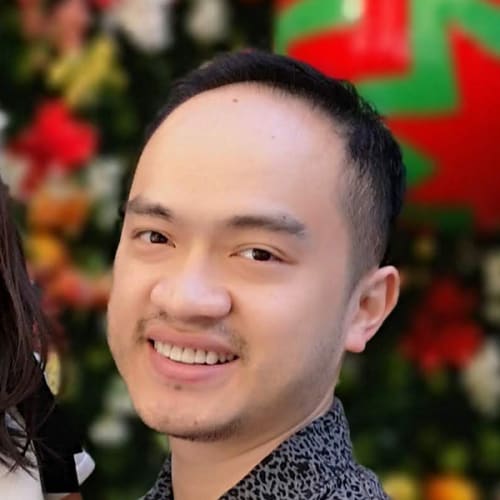 James Nguyen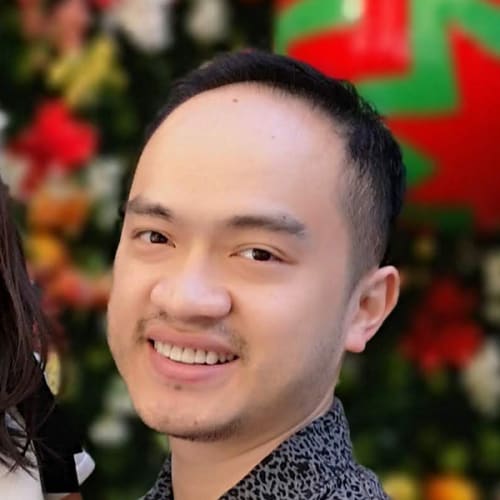 James Nguyen
Job searches have become more challenging these days, with all that change that's been brought on by the coronavirus pandemic. Still, things are slowly changing for the better while we all adjust to this mess of a year. We're seeing growth in different sectors, where people are needed in various roles. Here are 7 jobs that you don't need a degree for.
1. Retail Salesperson
A retail salesperson is someone in a store who sells products or supplies directly to customers. You could be selling things like cars, jewellery, or electronics. 
A typical day for a retail salesperson would usually include greeting customers, helping them find the right products, and most importantly provide enough information to help customers make a decision. To succeed as a salesperson, you'd need to provide great customer service and have sufficient knowledge of the products that you're selling.
To become a retail salesperson, you don't really need formal education and you can usually get on-the-job training from your employer. Some experience in customer service should also do you good in this role.
Because of how much human interaction you'll be facing as a retail salesperson, the role requires a lot more from your soft skills rather than hard technical skills. These soft skills may include things like communication and problem solving skills, empathy, and adaptability. 
People skills would really come in handy when you're dealing with customers. You'll be able to easily relate to them and figure out the best way to help them. Ultimately, we're all about the sale itself, so good persuasion skills are also a must.
If you see yourself as a people person who enjoys making a connection with people, getting a job in retail could be the way for you. Organisation skills and attention to detail are also the ideal qualities of a retail salesperson.
2. Customer Service Representative
Jobs in customer service are pretty varied. While retail staff usually work in a store location, a role in customer service could put you anywhere. You could be working as a customer service representative at a physical store or business, an operator at a call centre, or guest services in a hospitality setting. Quite a few call centres have widened their capabilities to allow employees receive customer service calls from home, as part of their pandemic-induced work from home measures.
Similar to a retail job, a role in customer service involves directly interacting with people. A customer service representative listens and responds to a customer or client's needs. This is where your soft skills really come into play. Customers will usually come to you with a problem or question that needs to be resolved, and you'll need to help them as much as you can.
There'll be on-the-job training opportunities that mostly cover your day to day responsibilities, how to use different tech systems. Your supervisors may also give you specific directions to different scenarios, so you can better perform as the face or voice of the company. 
After that, your success as a customer service representative all depends on having a winning smile on your face and a positive attitude. Unless there is a university degree that teaches you people skills, you don't need formal education for a customer service role.
3. Sales Representative
This one's another type of job that requires soft skills more than hard skills. Not to be confused with retail sales, sales representatives promote and sell products and services to retail and wholesale clients, or to business professionals. 
Instead of regular consumers, sales representatives reach out to potential business clients to sell them products or services. It involves quite a bit of cold calling and networking to get more buyers interested.
You don't need much formal education to get your foot in the door, as most companies offer on-the-job training. Once you're in, work on your selling and persuasion skills to maintain long-lasting relationships with your clients. But if you want to get into certain specific industries that require specialised industry knowledge, getting Cert qualified could be useful. This applies for sectors like the automotive industry.
4. Web developer
If you're a highly organised person interested in technology and enjoy solving problems, then a role as a web developer might be for you. It's possible to work as a web developer without formal education, many web developers are actually self-taught.
Web developers create the code that determines how a website works. They implement specific designs that provide a user-friendly experience for the users. Fluency in a number of programming languages is essential to accomplish this. These programming languages include HTML, JavaScript, C++, Python, and more.
Along with the programming languages, building a website is also separated into three parts: front-end, back-end, and database technology. While they may be confident in all three aspects, some developers choose to focus on one particular area of the site.
To become a web developer, start with familiarising yourself with the basics. There are many free online resources that can help you learn the most common programming languages such as HTML, JavaScript, and CSS. Practise your coding and become confident enough in your skills. Web development is something that's ever changing, so you also need to be flexible and open to learning new things.
Then you can start with some of your own projects or freelance projects to gain some experience. Setting up a profile on GitHub would also be a great place to upload your work. Just like designers, employers consider the portfolios of web developers when they're hiring. So you better have something to show off. With a little bit of networking, you're surely on the right track to moving onto bigger projects.
5. IT Systems Administrator / IT Support
IT Systems Administrators take care of all things hardware and software in companies or various organisations. The role requires computer and IT skills, to install and provide support for network systems within an organisation.
If you have strong computer, problem solving, and critical thinking skills, this might be the job for you. The profession has had a significant amount of growth recently, with the coronavirus pandemic bringing people in to work from home. With this big change, companies needed their IT Support Staff more than ever before.
While some employers prefer to hire job candidates who have a relevant bachelor's degree in IT, you might still be able to get a job without a university degree. Getting certified in IT software such as Cisco, Microsoft, or Juniper would also be useful. Then you can start out as an IT Helpdesk Support Technician and move up to bigger roles.
6. Warehouse Storeperson
In the past few months during the pandemic, we've seen a huge boost in online shopping while we're all hunkered down in our homes. That pretty much put more pressure on warehouse and shipping staff, where they had to deliver results safely and efficiently.
If you are physically fit and able to move things around, this in demand job might be right for you. Working in a warehouse requires you to work as part of a team to organise, store, and deliver goods. Get yourself job-ready by getting a forklift license as well.
7. Delivery Driver
Naturally, this comes after warehouse staff. Similar to the growth within Warehouse staff, delivery drivers are also in demand. Delivery truck drivers bring goods to businesses or directly to customers, and are often required to load and unload items.
There are no formal requirements to become a delivery driver, only the right driver's license and safe driving skills to drive a truck. Being responsible, trustworthy, and reliable are all great qualities to show.
Getting in the door without a degree
Whether you're a student looking to gain some experience in the 'real world', someone thinking about a career change, or looking to get started on your career straight away, there's a pathway for you. Here are a few things you can do to be prepared to join the workforce.
Job ready preparations
1. Driver's license
Having a current driver's license can make things easier for you. A full license would be useful for jobs that require you to travel to different locations. If you're looking to get into the warehouse industry or to become a delivery driver, you'd need a truck license.
2. Forklift license
Getting forklift certified shows that you are ready to start work as a warehouse storeperson, and that employers can trust that you know the safety regulations around the role. Simply head to a registered training organisation (RTO) to complete a training course, then apply for a license.
3. Related certification training
Most employers hire people based on their skills and experience, so it could be beneficial to show proof that you have the skills that they look for. Institutions like TAFE offer education and training courses that don't take as long to complete compared to a university degree. For technical skills in IT or programming, you could also consider getting certified in operating different types of software and hardware.
---
Are you looking for jobs?
Find your matched jobs on Australia's best Free job site (including jobs with Walk-in interview)
Find jobs
Are you an employer?
Post a job ad and start getting matched applications (no credit card required)
Post a Job
About Spare Staff
Spare Staff is Australia's job site, with much more.

As a job seeker, you can search and apply for jobs that match with your requirements, including jobs that take Walk-in interview. 100% Free.

As an employer, you can post Free job ads and find matched candidates based on location, skills, availability, wage expectation (plus profile photo) at the click of a mouse.
Are you looking for jobs?
Find your matched jobs on Australia's best Free job site (including jobs with Walk-in interview)
Find jobs
Are you an employer?
Post a job and start getting matched applications (no credit card required)
Post a Job