10 Best work From Home Jobs in Australia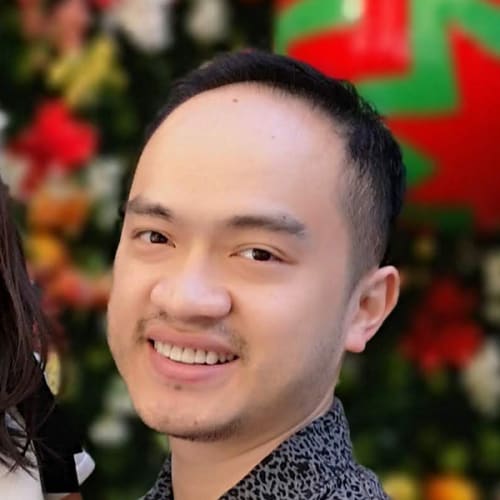 James Nguyen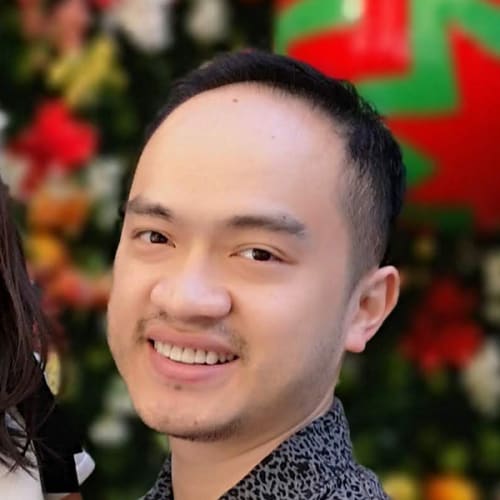 James Nguyen
When you are searching for a way to earn money from home, one of the best ways is through jobs. There are many online job opportunities in Australia that pay well and can be done easily at home.
In this article we have listed 10 of the best work from home jobs currently available in Australia. Each job listed will give description about the company, hourly pay rate and include a link to apply to that specific job opening.
1. Virtual Assistant Jobs
The Virtual assistant is a home-based worker who provides administrative support to a business, entrepreneur or other professional from a distance. Virtual assistants perform typical office administrative tasks including scheduling meetings, making travel arrangements, or processing paperwork. A virtual assistant may also be responsible for creating and maintaining websites for their clients.
A virtual assistant usually works on a contract basis through an agency or directly for a client. The work itself can be full-time or part-time depending on what the employer needs and the employee is willing to perform. A virtual assistant job typically offers many benefits such as flexibility in schedule to meet client needs, an opportunity to teach others how to do their jobs and experience in the IT industry that can transfer over into many fields.
Virtual assistants are often hired by companies that have outgrown their current office staff but do not have enough work to justify a full hire. The virtual assistant allows the company owner to hire someone who has enough knowledge of certain areas to help them with their own business while saving money by not having to hire another full time employee with benefits.
2. Online Tutor Jobs
If you are interested in being an online tutor and assisting students with their studies, you can work for a school or college or as an independent contractor. Working as an independent contractor gives you the freedom to create your own schedule and be your own boss. As an online tutor you get to set your own schedule and work from home when you want.
Online tutors typically earn a good hourly rate but you will need to have good computer skills and prove that you have a love for helping others learn. If you are starting out, some companies may start paying you in free classes and other benefits. As your clients become more comfortable with the idea of learning from an online tutor, they will be more open to paying for your services.
Online tutoring jobs are similar to being a virtual assistant in that both can involve working through the use of technology and an online platform.
Online tutoring jobs require many qualifications in order to become hired as an online tutor or teacher. You will need certain skills for your work as well as experience and knowledge about various subjects such as math, science, geography and more. You can charge your clients through an online tutoring service that may be affiliated with a certain website or you can create your own site and ask them to pay you directly. You will need to have good computer skills and a valid email address in order to be hired as an online tutor. The range of payment is usually between $10 and $40 per hour.
3. Home Based Secretarial Job Online
Home based secretarial service is similar (but not identical) to a virtual assistant job; your clients hire you for short-term projects like transcription or data entry, but the difference is that in order to qualify as a "secretary", you must be able to hold conversations with people over the telephone in order to get them their emails and passwords and solutions to their problems.
Many people think of this as exactly the same as working at home as a secretary, but there is quite a bit of variety between the two jobs.
Secretarial work can be a great way to supplement your income as a stay-at-home mom or to learn about office work. In addition, secretarial work offers benefits beyond the pay check, including great opportunities for social interaction, career advancement, and health and financial security .
4. Online Research Jobs
If you are interested in research online, there are many different positions that you can take. You can either do it for pay or for free (but we won't get into the nitty gritty of what that means). Research jobs vary quite a bit from company to company and certain companies will only hire certain types of people. Different types of research jobs include content writing which may range from simple copy-editing all the way to pre-writing report pages before they officially start their research. Other research jobs include database entry which involves changing information in databases to reflect changes that have been made by different departments within an organization or the client's preferences.
The other type of research jobs involves networking or social media marketing. Since researching online is usually done at home you may need to have a bit of free time. If you don't have a lot of free time, becoming involved in social media marketing or networking could be beneficial to your future. You can either do this for pay or for free.
5. Online Customer Service Jobs
If you want to make extra money online instead of going into debt and/or taking the traditional route by working a minimum wage job, then an online customer service job is right up your alley! There are many companies who are looking for people to help them answer telephone calls and resolve problems with their products and services. In some cases, customers may be able to talk live with customer service representatives while they are answering their own problems. The pay ranges from 0 to $25 an hour depending on the company's policies or if there any bonuses involved with each job assignment. If you have previous experience working in customer service departments within other companies; this could be another way that you can really stand out among all other applicants. Think about how much money you could potentially make from either a part-time position or a full-time job within the online customer service industry.
6. Online Writing Jobs
Online writing jobs are another way to supplement your income or earn extra money online (this is one of the easiest ways). There are many companies who hire writers as independent contractors to contribute content for their websites or blogs. Some examples include:
Advertising and marketing content – this includes creating advertisements, writing copy for brochures and conference materials, etc.
Writing product reviews for products and services that are already available online
Proofreading and editing text (This is like a virtual assistant that works with actual written documents instead of scheduling appointments, making travel arrangements, etc.)
Anyone can apply to write for any website anywhere in the world; however, there is always a need for native English speakers who understand American culture because customers seek out websites that have been created by real Americans. Using your creativity and skills, you could start a profitable business that allows you to write for online publications as well as sell your services for hire.
7. Online Content Writing Jobs
Perhaps one of the best ways to make money from home is by writing content for websites! Anyone can write content for websites and blogs; however, there is always a demand for experienced writers who are familiar with specific topics or products. Some examples of online content writing jobs include:
Copywriting – This is when you have to write information about something (usually within a website) which will draw more people to it.
Coding – You won't be doing any actual coding unless you happen to know how to code yourself; however, if you have the skills or have taken any type of programming class in college, you may be able to apply this knowledge by working with websites that are related in some way
Translating – This includes translating various documents from one language into another. You may be required to have specific skills or certifications in order to obtain this type of job.
Proofreading – This is almost like editing; however, it is not as detailed as actual editing.
You can also apply for jobs that are related to online content writing by taking care of any administrative work related to the actual article writing, such as:
Scheduling articles and assigning them to authors
Editing and proofreading articles before releasing them
Resolving discrepancies between writers and editors over content
Sending e-mails or announcements related to new content being released on the company's website journal
Writing duplicate content for multiple websites at the same time
If you have experience with any of these types of tasks, you could be in a good position when applying for jobs that allow you to help other companies write their own online content. You could earn a good salary if you are successful; however, it would be dependent upon your ability to complete the tasks before deadline.
8. Online Interview Jobs
If your main objective is to become a personal assistant, then you may want to consider applying for online interview jobs. Many companies now hire virtual assistants to assist their own employees in day-to-day tasks. Some examples of such job tasks include:
Booking meetings online for important clients or partners and rescheduling meetings as needed.
Scheduling appointments for customers and assistants.
Responding to phone calls and emails from clients, etc.
Some companies also hire virtual assistants just to answer the phone when they work at home or be available via instant messaging. This is usually done when the customer's contact information isn't available or the company recognizes that the individual who is waiting on hold in order to speak with another person doesn't have a good voice connection or is too busy on another project. If you're looking for an opportunity where you can make money from home, do not hesitate at all since there are many companies looking to hire permanent employees/independent contractors as virtual assistants.
9. Online Teaching Jobs
If you have the opportunity to teach people how to do things, there could be a lot of money in it! Much like working for an education company, this job may also be a great way of making extra money. The advantage is that there is an established way of paying you fairly. In most cases, adults who are willing to work as teachers will receive either a monthly stipend or some other type of benefit for doing so. Usually these types of jobs are available through online education companies that have offices all around the world.
10. Start your online Business
A good method for earning extra money is to start your own online business. You can start by selling products or services on your website and then work on sending out free e-books or e-newsletters to people who are interested in purchasing something from you personally.
If you have a blog about fashion, music, travel, hobbies or anything else you are passionate about, then you could become an affiliate marketer and earn commission when people click through and make a purchase.
Then when people are ready to purchase the products that they saw advertised in your blog posts, you will receive commission for each sale. Now you have made money from one advertisement, why not create more of them? Not only will this increase your income but it will also help increase the traffic to the website as well because it becomes more popular.
There are numerous advantages to working from home, whether you are a stay-at-home mom or a working professional. It gives you more time outside of your normal nine to five schedule to spend with family and friends, take care of your kids and pets, or complete work that is important to you without the worries or chaos that comes with a traditional office environment.
Working from home also gives you many opportunities for additional income through freelancing, consulting work or other kinds of business opportunities. You can even use these different types of jobs as ways to expand your "career" by becoming "captain of your own ship".
Website like sparestaff.com.au, will help you with online job opportunities, Register Now!
There are still plenty of companies that will hire employees who can work at home. There is only one thing such companies look for in an employee: in other words:
They expect employees who will be able to stay productive during their off-hours without the distractions that come with going outside on the street.
Another type of company looks for those who are not only willing but also able to answer questions by phone in order to resolve customer issues and resolve customer problems on their behalf.
---
Are you looking for jobs?
Find your matched jobs on Australia's best Free job site (including jobs with Walk-in interview)
Find jobs
Are you an employer?
Post a job ad and start getting matched applications (no credit card required)
Post a Job
About Spare Staff
Spare Staff is Australia's job site, with much more.

As a job seeker, you can search and apply for jobs that match with your requirements, including jobs that take Walk-in interview. 100% Free.

As an employer, you can post Free job ads and find matched candidates based on location, skills, availability, wage expectation (plus profile photo) at the click of a mouse.
Are you looking for jobs?
Find your matched jobs on Australia's best Free job site (including jobs with Walk-in interview)
Find jobs
Are you an employer?
Post a job and start getting matched applications (no credit card required)
Post a Job